Here's How To Get Ahead & Take Advantage

This webinar has now taken place.
You can now watch Ant Cousins discuss AI in the recording:
Date: June 28th, 2023 | Time: 10am (ET) / 3pm (BST)
Get To Grips With AI & A Look Into What's Coming Next 🔮
In this session, Ant will share info to keep you one step ahead of the ever developing AI space and dive into:
Why we should not be afraid of AI

The developments that are just around the corner

What to expect from the world of AI over the next decade
If AI has you freaking out, join our next webinar with guest speaker Ant Cousins, Executive Director of AI Strategy at Cision, as he busts all the pesky AI fears that are haunting your working day.
With over 20 years experience in the PR & Comms industry, and a decade in AI-tech leadership to draw from, he'll share his insider tips on the AI developments that are just around the corner, as well as his vision on where we'll be in 10 years time. Stop feeling fuzzy on the whole ChatGPT thing and finally be able to say: I ain't 'fraid of no AI.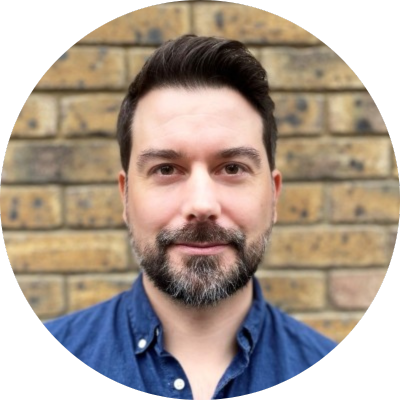 Antony Cousins


Executive Director of AI Strategy

|

Cision

Ant has over 20 years of experience in communications and technology leadership, including 14 years with the British Government in the UK, Europe and the Middle East. He has held diverse roles in PR, media relations, political analysis, counter-terrorism and, for the last decade, AI-tech leadership. Passionate about purposeful tech innovation, Ant enjoys collaborating with data-driven companies to enhance lives. He is an accredited PR practitioner, CIPR member, part of the UK's All-Party parliamentary group on AI, Chair of AMEC's and was featured in PRWeek's 'Dashboard 25' for 2023.